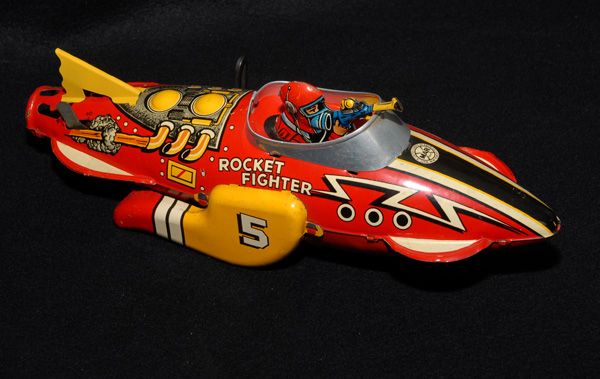 Marx Rocket Fighter, EXCELLENT!
This is the 1951 version of the Marx Rocket Fighter, and is in EXCELLENT condition. The earlier...
Marx
1951
Excellent C8
Tin
$350.00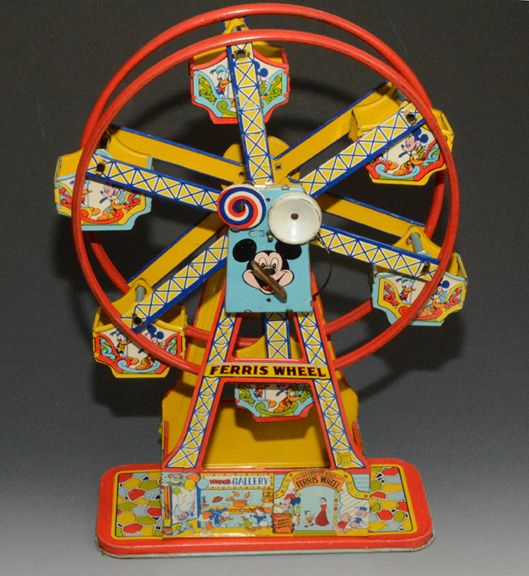 Chein Mickey Mouse Ferris Wheel, EXCELLENT
Chein USA made this ferris wheel in 2 versionss, one with the Mickey Mouse theme and one without....
Chein
1950
Excellent C8
Tin
$400.00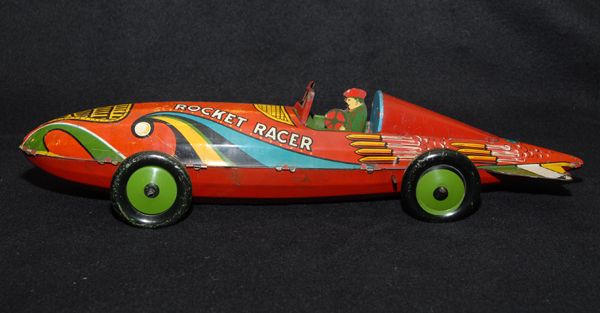 Marx Rocket Racer, 1930s Extra Nice!
Exceptionally nice example of a classic Marx wind-up. It does have play wear, rubs, etc., and light...
Marx
1930
Excellent C8
Tin
$400.00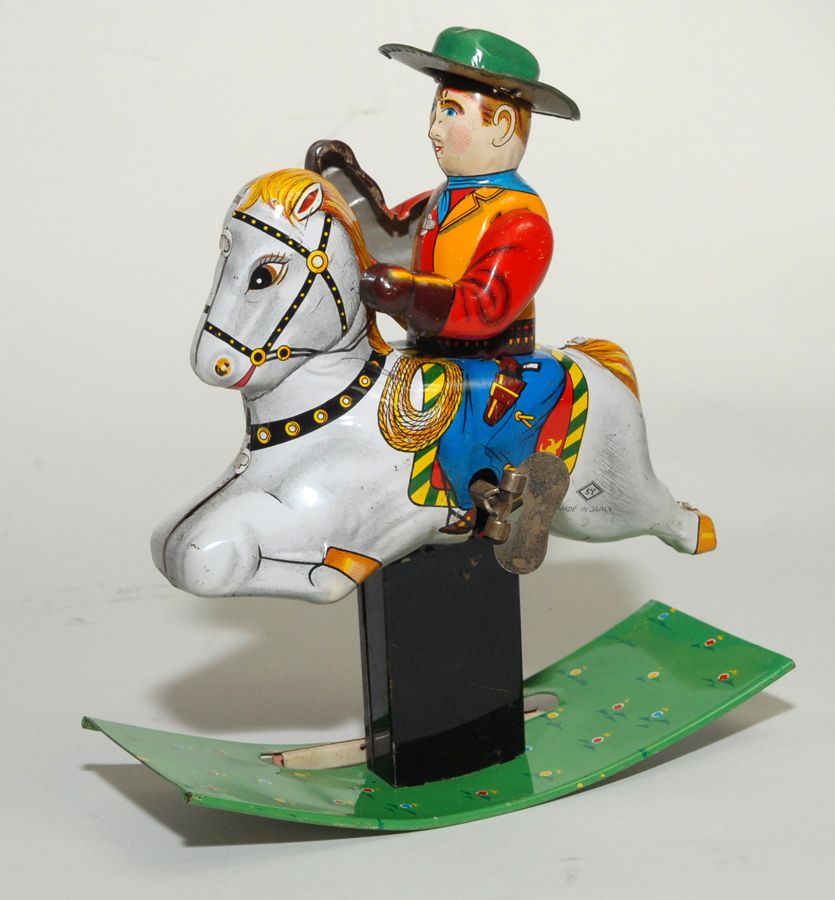 Japnese Tin Litho SY Windup - Rocking Horse w/Cowboy
Really neat Japanese wind-up rocking (or bucking) horse. Works perfectly Wind him up and he rocks...
Japanese Tin
1950
Excellent C8
Tin
$140.00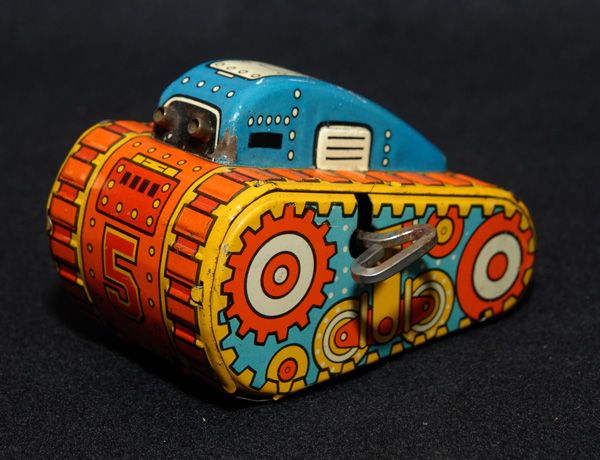 Marx Rollover Tank, Excellent!
This little Marx Rollover Tank is exceptionally nice Has some light play wear and rub marks, a few...
Marx
1950
Excellent C8
Tin
$95.00